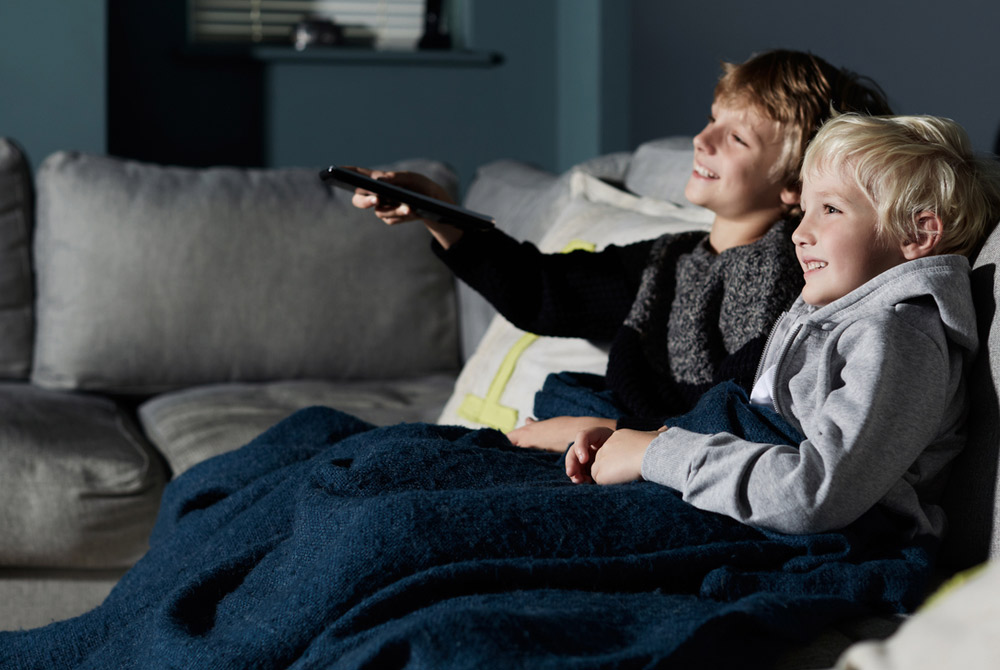 Whole Home Cloud DVR Puts You in Control
Make every room a whole lot more ENTERTAINING. Whole Home Cloud DVR service is now included in all Jefferson Telecom TV packages.
Whole Home Cloud DVR (Digital Video Recorder) allows you to watch recorded shows on any connected TV in your home. All of your recordings are saved in the cloud rather than on your local DVR set top box, allowing options for added storage space and reliability.
With DVR service, you can keep up with all of your activities and still not miss your favorite shows. It makes it quick and easy to automatically record any show that airs on Jefferson Telecom TV. Then whenever it's a good time to watch, these programs will be waiting for you to enjoy. Record one episode or an entire season — it's up to you.
Whole Home Cloud DVR service also enables you to:
Pause, rewind, and slow-motion instant replay the action during live telecasts such as sporting events.
Watch one show while recording another. For example, you can watch the big game as it happens while recording the season finale of a TV drama to watch later.
Pause live TV to answer the phone or go to the door to get the pizza you ordered.
Save time by fast-forwarding through recorded programming that doesn't interest you.
Once upgraded, all Jefferson Telecom TV customers will have Whole Home Cloud DVR as each box will have this feature available. Jefferson Telecom is here to help get you started by offering 2 FREE "leased" boxes with 15 hours of record time. Each additional box will be $9.95/month. Customers are able to purchase additional storage for a nominal monthly fee.
Additional Cloud DVR Storage:
| | | | |
| --- | --- | --- | --- |
| 250 GB | 3 Streams | 100 Hrs. HD | $9.95/month |
| 500 GB | 5 Streams | 200 Hrs. HD | $14.95/month |
| 1,000 GB | 10 Streams | 400 Hrs. HD | $19.95/month |
Cloud DVR Video Tutorials:
Want to learn more about using your DVR? The following video tutorials have great information about using your DVR.
Recording Programs & Reminders


Managing Your Recordings
Questions with your Cloud DVR service?  Call Jefferson Telecom at 515-386-4141, option #4.