eero – Life's Too Short for Bad Wi-FI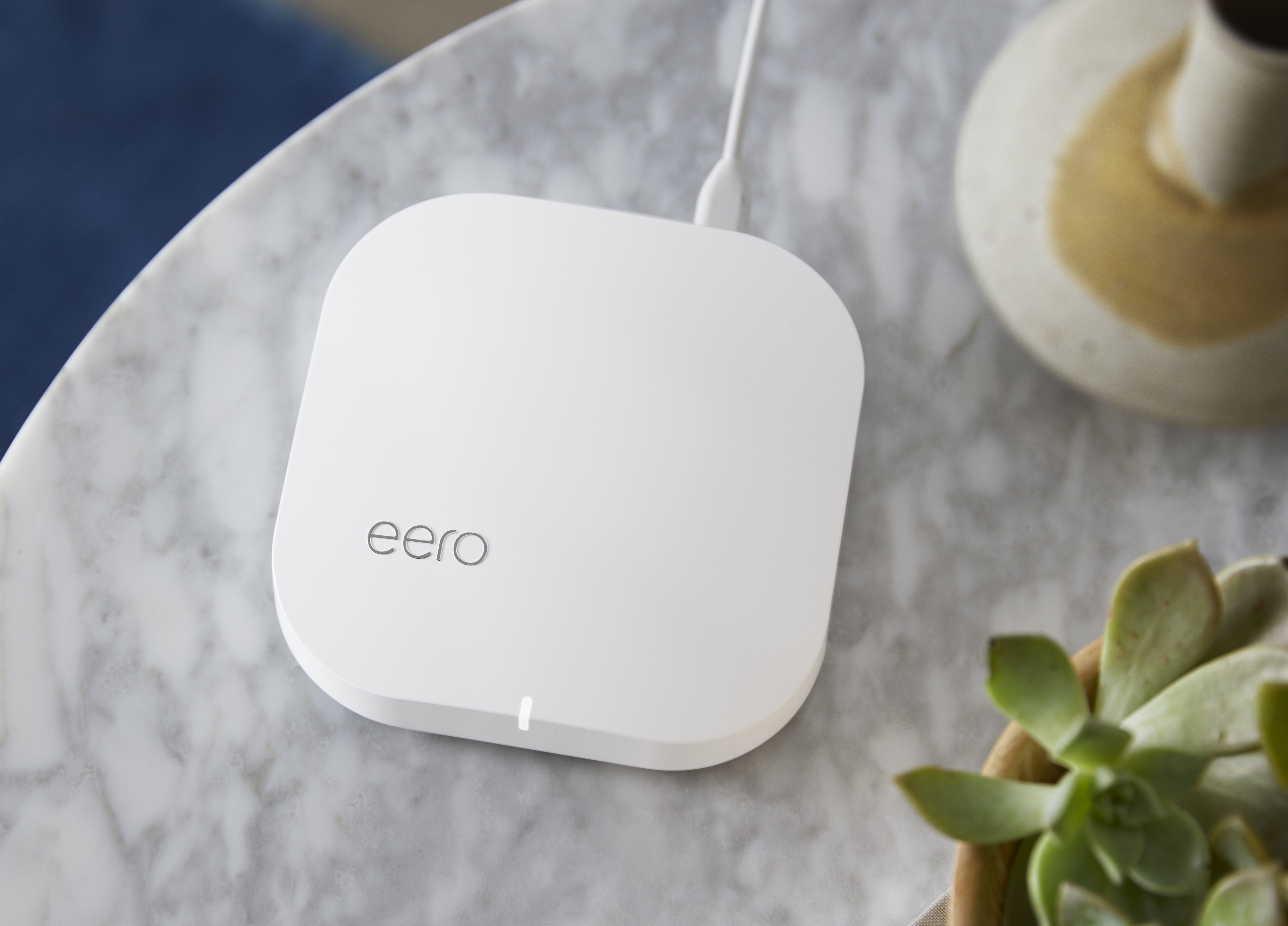 eero replaces your router and blankets your home in fast, reliable Wi-Fi.
It's not you,
it's your router.
Dead spots, buffering, endless reboots? Asking a single router to cover your entire home is like asking a speaker in your living room to provide clear sound in every room – it just won't work.  Instead, you need multiple access points placed throughout your home so you can stream anywhere, anytime.
You need a system that works.
eero uses multiple access points and TrueMesh technology to cover every nook and cranny of your home in powerful and reliable Wi-Fi. It also works with your existing ONT (Optical Network Terminal) and your Jefferson Telecom Internet service to deliver a consistently strong signal everywhere you need it.
Happy Wi-Fi.  Happy Life.
Jefferson Telecom staff will gladly install your eero system in your home.  Included with your eero system is Jefferson Telecom's Wi-Fi Management, starting at $9.95/month.*
Benefits of Wi-Fi Management:

• FREE Internet Programming ($99 Value)
• FREE Wi-Fi Assessment of your home – technician goes to your home to assess current Wi-Fi environment, Internet needs, obstacles, etc. and gives recommendations to the customer.
• Jefferson Telecom will hook up all wireless devices at point of installation or Wi-Fi assessment.
• Secure and Cost-Effective Solution – we manage equipment firmware updates for the latest enhancements.
• Local technical support available 24/7, if needed at 515-386-5500.
• Internet customer troubles that are not resolved by phone; NO trip charge for a technician to go to the home during normal business hours Monday-Friday for Wi-Fi related issues.*
* Charges may apply if the customer Internet problems are not related to Wi-Fi service.  Additional equipment and charges will be assessed and discussed if needed to optimize the Wi-Fi experience.
Have more questions about improving your Wi-Fi? We are here to help.  Call Jefferson Telecom at 515-386-4141 today!
Crystal P, Jefferson Telecom eero customer
"With a eero system our Wi-Fi no longer goes out every day, which is a huge plus!  Love it!  So glad we switched."