Affordable Connectivity Program


What is the ACP or Affordable Connectivity Program?
The Affordable Connectivity Program (ACP) helps qualified households pay for broadband service.
The FCC's new ACP benefit helps households afford the broadband needed for work, school, healthcare, and more. It provides a discount of up to $30 per month toward internet service for eligible households.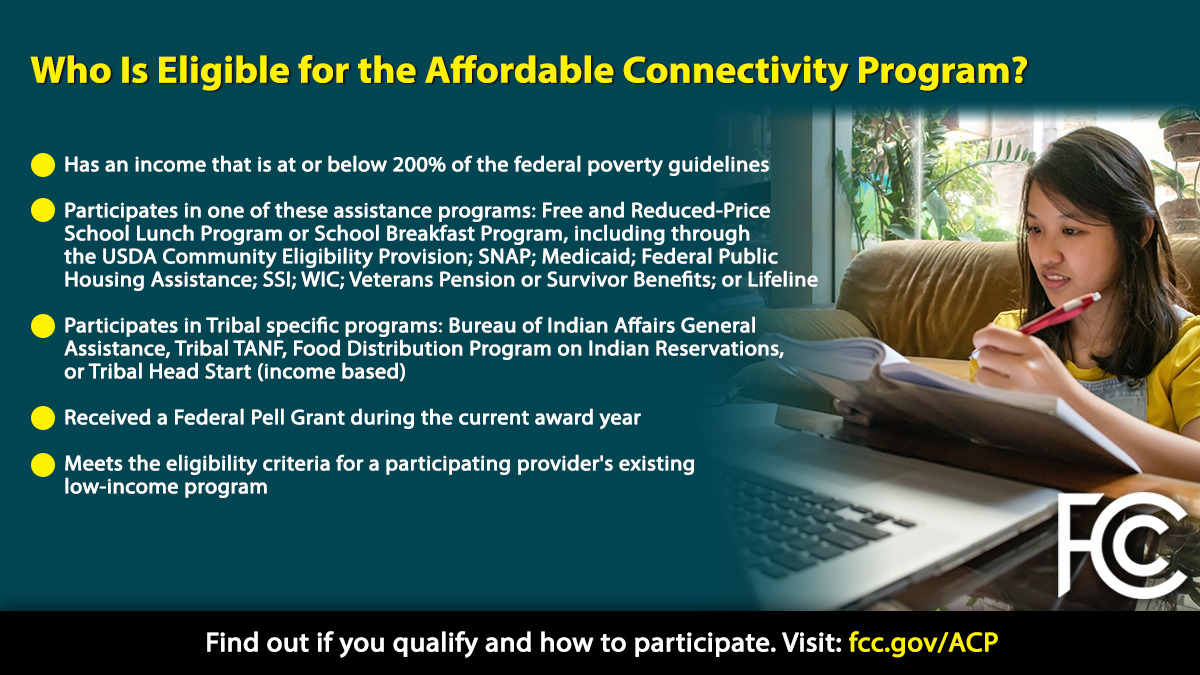 How to Apply
Step 1: Qualify
Go to acpbenefit.org to verify your household's eligibility for the Affordable Connectivity Program (ACP).  You must go online to this website and follow the instructions provided to qualify.
Step 2: Enroll
Once your eligibility is confirmed through acpbenefit.org, contact Jefferson Telecom at 515-386-4141, option #3 to receive the credit on your account for internet service.
Step 3: Sign Program Acknowledgement Form
Customers participating in the ACP Program will need to sign a Jefferson Telecom consent form acknowledging the terms and conditions for receiving the benefit.